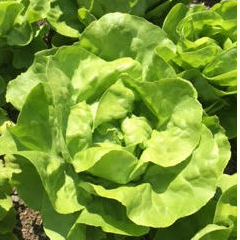 Ravensview Gardens
Contact: Joella Foulds
Address: Kempt Head Rd. Southside Boularderie, NS,
Email Address: joellafoulds@gmail.com
Phone: 902-578-1258
About Us
Joella has been growing vegetables, flowers and making preserves since she was a very young child growing up on a farm on the prairies. Moving to Boularderie more than 40 years ago was a wonderful opportunity to return to those roots. The idea of a Farmers' Market was never far from her mind, and thanks to a great community spirit and some dedicated volunteers, the Ross Ferry Farmers' Market was born. Joella has coordinated the Ross Ferry Farmers' Market for 5 years. What you might expect to find at her market table is a variety of garden veggies and flowers and fiddleheads in season, as well as jams, jellies and pickles made from local berries and home grown vegetables.

As a result of COVID-19, the model for the Ross Ferry market will be a "Farm Gate Market" in which producers sell from their farm gates and customers drive from vendor to vendor in the Ross Ferry area.

Joella has ramped up production this year because of the food security issues associated with the pandemic. By becoming a supplier for the Pan Cape Breton Food Hub she hopes to add to the available local food for people in Cape Breton.

Practices
Joella grows her crops without the use of pesticides.