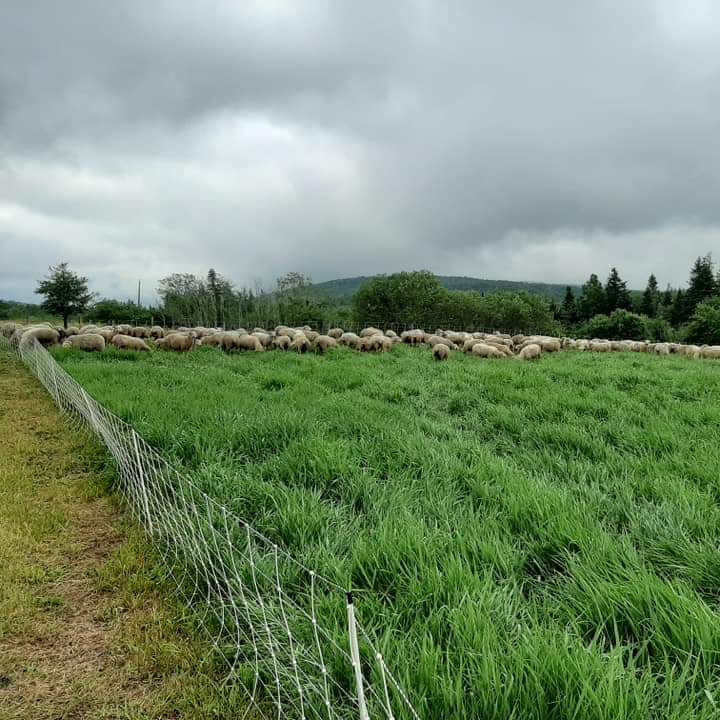 Kintail Farms
Contact: Andrew Mac Lennan & Krista Mac Gillivray
Address: 21 Rosedale Rd Mull River, NS, B0E 1X0
Email Address: andrewm.l@hotmail.com
Phone: 902-623-1379
About Us
Kintail Farms is a family owned and operated mixed livestock operation located in Mull River, N.S. We raise Red Angus and Hereford cattle along with Rideau Arcott and Dorset sheep. As a 2nd generation farm our primary goal is maintaining and improving our soils so they will be able to provide a sustainble future for us and generations to follow meanwhile providing the highest quality foods possible for our customers.
Practices
We use the principles of regenerative agriculture to improve soil health and promote bio diversity within the soil, improving its structure and fertility making it more productive so we can continue to grow our farm in the most sustainable manner we can.

Some practices we incorporate into our operation are:

No-till seeding
Intensive rotational grazing (mob grazing, cell grazing etc.)
The extensive use of cover crops for both grazing and soil protection.
Soil testing and field mapping to monitor and maintin soil fertility and soil health.
Bale grazing in winter months when ground conditions allow.